How to Own a Home in Fort Wayne with Only a Down payment (even if you have bad credit or no credit)
(even if you have bad credit or no credit)
A rent to own home in Fort Wayne is a fantastic way of acquiring home ownership without dealing with mortgage companies or banks. Throughout the past 20 years, the trademarked EZhomebuyers® program has helped thousands of individual's and families get into the home they want without the traditional roadblocks of stellar credit and a huge down payment.
The best part about this is that with a rent to own home, you get to live in the home you want to buy while you work on fixing your credit up. The program works well for individuals in a variety of situations, including those with bad credit, individuals that have gone through bankruptcy, divorce, and just cannot meet the strict requirements of banks and lenders.
IMMEDIATE OCCUPANCY- You can move fast and avoid all the bank hassles
When you buy a home from us you can move in quickly and easily in just a few days or set a date further out and still 'lock it in'.
SELLER FINANCING – Work directly with a creative and flexible seller
Have lenders and brokers told you that you can't qualify? Start enjoying all the benefits of owning your own home the EZ way because we specialize in helping families buy a home without the normal hassles of going through the bank qualifying process.
CREDIT FORGIVENESS – Fairly Evaluated by your Merits NOT past credit issues
It's to your advantage to be fairly evaluated and this program has been called,  "The Only Comprehensive Home Ownership Program with two Decades of Proven Results that help ALL credit types fast and fairly!"
BUILD & REPAIR CREDIT – Credit correction is the coming wave of the future
because, "after the fallout of the housing markets every institution will scrutinize an individuals credit before doing any business with them. Those individuals who don't meet the standards will be ostracized from access to everyday items such as student loans, insurance, buy here-pay here companies- even renting houses and DVD's "  –  article in FORBES
Sounds good. How does it work?
Real estate attorney and author Bob Bruss explains it like this, "A  rent-to-own is a combination rental, sales and finance technique that has been used by thousands of home buyers and sellers. He states, "Personally, I bought my current residence with a rent-to-own when I realized I was 'cash challenged': without enough money for a down payment.
With our program you not only get a great house to live in while you buy- you get time and our resources to build, establish and perfect you credit for 'the coming wave'. You can achieve credit nirvana from little- known rules to turn even horrible credit into enviable credit and SAVE hundreds of dollars every single month! 
Free Rent-To-Own Report
91% of Americans would have absolutely no net worth if they didn't own a home. Are you one? What if you could purchase a home with a down payment and monthly payments no higher than your current rent?
We Wrote the Book on Owning a Home 
We wrote a detailed report that covers the aspects of how renting to own a home work. And you can it free. Plus you can read the real-life success stories of everyday people who now own their own home at a great price with built-in equity.
Someday Starts Today
Invest in yourself instead of throwing it to a landlord. Get the facts about getting a home in Fort Wayne
Download the Rent To Own Report
Video Explains Why Our Program Works Where Other Fail
A home is the largest purchase many of us will ever make so do your due diligence research and see what the proven EZhomebuyers® Program has to offer. You need to get all the facts to see if rent-to-own is right for you. Our Rent-to-Own Program is so successful; it's because of the benefits. Here is where the trademarked EZhomebuyers Program shines:
You build up equity in the home of your choice while you improve your credit rating
Our Equity Accelerator: double your equity payments every month!
Gives you time to build up your base income
Lock in the price of your future home now
Homes in appreciating areas
Time to work out credit issues
Fair price and a reasonable down payment
Clear, easy-to-read, understandable paperwork, and
a guarantee equity build up while living in the new home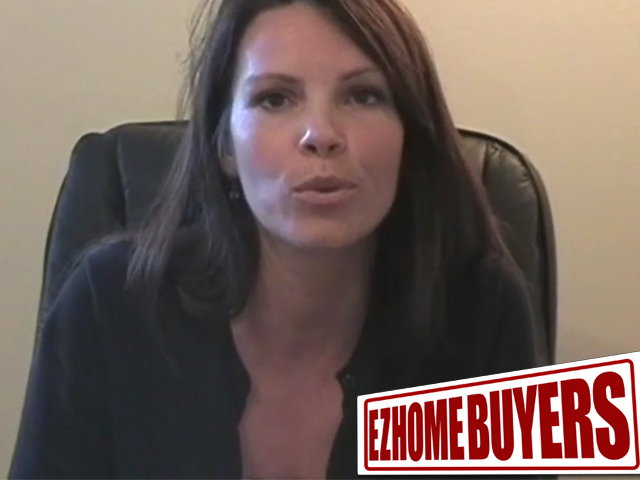 "The Only Comprehensive Home Ownership Program with two Decades of Proven Results that help ALL credit types fast and fairly!"
FREQUENTLY ASKED QUESTIONS
Who do we sell homes to?
We specialize in selling homes to people who have always wanted to own a home, but can't qualify for a loan. These people may have hit a rough spot in the road such as bankruptcy, divorce, medical payments, high consumer debt or other credit damaging situations. Through our Program, we help you get the dream home you've always wanted.
How does our lease to own program work?
Our EASY QUALIFYING lease to own program simply means that you rent from us for a period while we help you build your credit up and eventually obtain financing to purchase the home you choose. Just pick out one of our great homes, apply, and move in. While you live in the house, we will provide help with your credit, financing, and whatever else you need to make you a HOME OWNER.
What does "Easy Qualifying" mean?
"Easy Qualifying" means that you don't have to jump through the hoops like at a bank. All we require is a basic application that you can complete online here
Do we check your credit?
Yes, But not to deny you – we check your credit to help you. We want to determine how long of a land contract you will need. Looking at your credit report will give us the steps necessary to eventually get you a loan.
What if my credit is not very good?
On the applications we look at three basic things: First, verification of employment. We are looking for someone who makes a reasonable income with an established job history. The second thing we look at is how you have paid your rent (or house payments). We are looking for someone who has a history of making their rent (or house) payments on time. Number three: We look at your credit. The credit doesn't have to be perfect, but it does need to be reasonable. A few slow pays or even a bankruptcy can be okay. What we're looking to avoid is the person who makes a habit of not paying their landlord or Mortgage Company on time.
Will bad credit keep me from getting one of your homes?
No, we understand that bad things happen to good people. If you are trying to clean up your credit, then our lease to own Program may be the perfect thing for you. We also offer a Credit Correction Program to our new customers at a BIG discount!
How long does the process take?
We can usually give you an answer within 2 business days. From there it's just a matter of paying the move-in, doing the paperwork, and changing the locks. All of this can be completed within a week.
How much down payment do I need?
While traditional home sales require a credit score of 720 for down payment of 10%-20% of the total cost of the home. We on the other hand only require a 625 credit score. The down payment is subtracted from the purchase price so you get full credit and building equity. And we may be able to break up your down payment into installments and accept borrowed funds.
So an example could look like this:
Sales Price: $100,000
Down payment: $20,000 split into two equal payments
$10,000 payment at time of move in that you had in your bank account
$10,000 payment in 4 months after move in from a tax return
The more down payment you put down the lower your monthly house payment is. The purchase price is locked-in for the lease term. Without seeing your application we can only guess as to how much you'll need in total to move in. So we can give you straight answers and costs we ask you apply before giving your down payment needed. Please apply here
You can buy a home at today's price and not pay for until tomorrow so you benefit from appreciation
How do you determine the monthly lease payment?
The monthly payment is determined by the purchase price of the home. We try to structure our payments so they will be equivalent to the mortgage payment you can expect when you buy the home.
Does some of my monthly payment go towards the purchase price of the home?
YES. Not only are you building credit you ALSO build equity. AND we offer a Program that if you choose to pay more, then we will match that amount DOLLAR FOR DOLLAR and subtract the total amount from the sale price. For example, If you pay a $100 extra each month, we will take 200 dollars off the purchase price. If you pay $500, we will take $1,000 off the price. The matching parameters vary depending upon the home you buy. You can build a lot of equity by participating in our match program.
I've never heard of you. How long have you been around?
We have been serving the Fort Wayne community over 20 years and have an A+ Business record. Our proven program has helped over 3400 Fort Wayne resident achieve their dream of owning their own home. Here is a small sampling of the wonderful memories and clients we have enjoyed:

Can EZhomebuyers help me get a traditional loan down the road?
Absolutely. We work with mortgage specialists that can help you with the loan process from the initial application all the way to the closing table. We are there every step of the way. And after you establish credit and equity through our program you'll get a better interest rate: saving you thousands of dollars.
Why would I lease to own a home as opposed to purchasing out right?
There are several reasons. The lease to own paperwork is quick and easy. You can close and be in the house in one day. Mortgage loans can take months sometimes. Some people like to check out the neighborhood before they buy. People going through a divorce cannot purchase a house until the divorce is final. Some people would like to live in the house they are going to buy while saving for an additional down payment or closing costs. Some are trying to rebuild their credit or have not been on the job long enough to qualify for a loan.
How do I start the lease to own process?
1. Choose the homes you want to see from the Fort Wayne listings
2. Application online here
3. Request a home showing online or call us at (260) 436-5000 extension 223 to speak with a friendly Home Support Team member.
But I don't see a home that works for me.
After you complete our application you'll be pre-approved and be first in line to get one of the current homes available and the new ones we have coming in. Plus we can better determine how much of a payment you can afford. Our online application is easy and takes just a few minutes. So get pre-approved here
WANT TO TALK?
If you have questions about our seller financing program or the homes in Fort Wayne that are available, you can contact us here or you can quickly schedule a showing here
Home Page | Homes with Seller Financing | Get pre-approved here
 Move in and enjoy